This open house was active from May 14-30 2021. Information on this website may no longer be current. Email us for more information.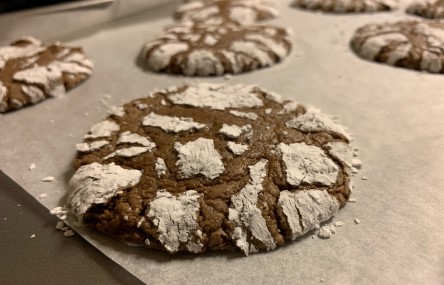 We're sorry we can't share cookies in person, but here is a cookie recipe you can make at home.
Chocolate Crinkle Cookies
Ingredients:
2 cups granulated sugar
1/2 cup vegetable oil
2 teaspoons vanilla
4 ounces unsweetened chocolate
4 eggs
2 cups flour
2 teaspoons baking powder
1/2 teaspoon salt
Confectioners' sugar
Instruction:
Melt chocolate.
Combine melted chocolate with sugar, oil and vanilla
Mix in eggs, one at a time.
Stir in flour, baking powder and salt.
Refrigerate dough for two hours.
Preheat oven to 350 degrees; line two baking sheets with parchment paper.
Put confectioners' sugar into a bowl.
Using a teaspoon, drop scoops of dough into powdered sugar.
Roll powdered dough into balls.
Place cookies onto baking sheets.
Bake for 10-12 minutes, until just baked but still soft.
-Recipe submitted by Jason Wuertz